Many of the people who decide to visit Ireland will fall in love with this fascinating country. If you are a first time visitor, reading some Ireland travel tips will help you to make your trip as enjoyable as possible. This site aims to help you in reaching that goal.
There are many ancient legends and stories about Ireland, and a visitor will probably understand why peoples' memory and imagination has been so occupied with the stunning landscapes and exciting atmosphere of this country. When the big green pastures are maybe the most famous and typical natural landscapes of Ireland, there is also a wide variety with the scenery, even within a rather small area.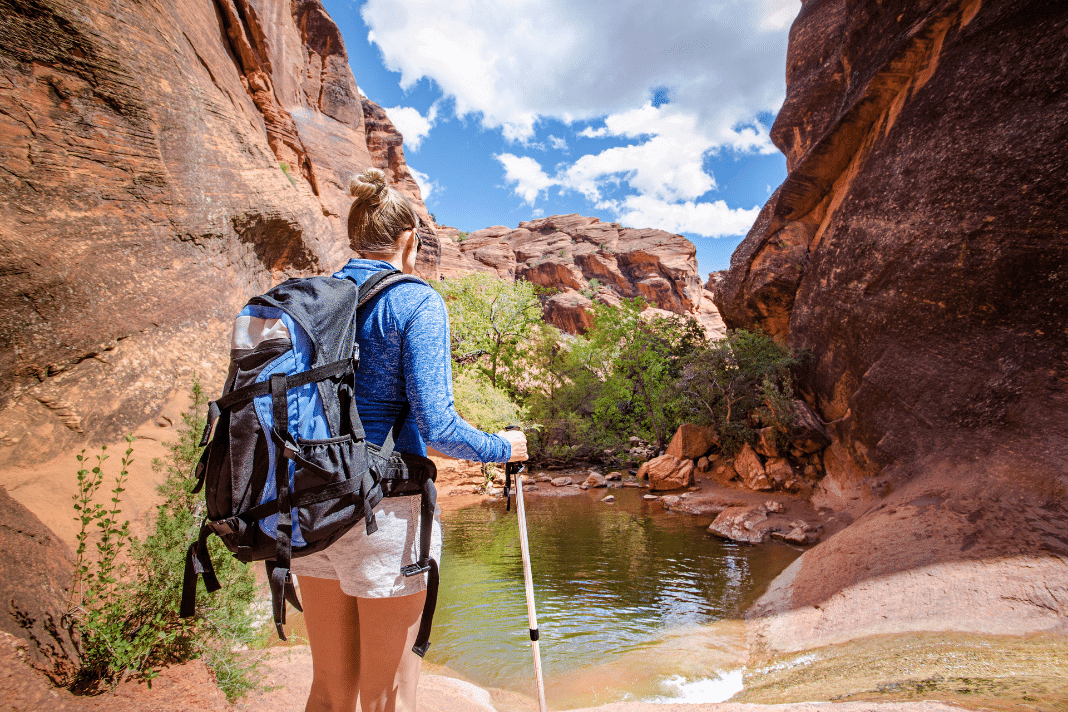 There are mountains, desolate areas, coastal drives, and also lakes and waterways in the inland areas. Although many people who travel to Ireland want to enjoy its natural landscapes that are indeed plentiful, one can also easily get into the vibrant atmosphere of a big city by visiting Dublin, which is the capital and the largest city of Ireland.
University College Dublin's research administration building
There is no shortage of interesting attractions and places to visit in Ireland. Some of the most noteworthy tourist destinations include Dublin, Cork, Killarney, Dingle, and Galway. Each of them, alongside many other places in Ireland, can offer the visitor many interesting activities and experiences.
If you are planning a trip to Ireland, you may find it useful to check out our tips for Ireland tourists. Although Ireland has something interesting to offer to the tourists any time of the year, and one could therefore argue that the best time to visit Ireland is always "now", it is nevertheless true that on-season and off-season travel in Ireland are definable as distinct concepts, and bearing in mind which category your trip happens to fall under may be useful when you are planning your trip.
Ashford Castle in County Mayo
Although Ireland is not exempt from the comparatively high costs for tourism that Europe is known for, it is nevertheless possible to stay within a reasonable budget. By making some comparisons and smart choices, budget travel in Ireland does not need to cost you a fortune. For example, backpacking around Ireland can provide a great adventure without requiring a huge budget. Many tourists have found traveling by train to be a good option to move within the borders of Ireland.
Backpacking Around Ireland
Backpacking through Ireland is going to be one of the greatest thrills that you will ever experience your life.  With its lush scenery and many different tourist attractions that draw many people there year after year you'll be surprised that what you will be able to pick up and learn when traveling through Ireland.  There are some things that you need to keep in mind when you're backpacking through Ireland to make sure that you'll be able to get to where you need to go.  Here just a few travel  tips that you want to consider when you're planning a trip so that you do not leave anything are fined that you might need.
The one thing that you have to remember is that Ireland is going to be very busy all year round.  If you plant a backpacking trip you have to consider that it is one of the hottest destinations in the world to go see at any point in time of the year.  With all the great cities and other tours attractions bringing people in your round trying to find the perfect place is going to be very hard to start.  With remote islands and lush scenery this country offers a wide range of experiences.
Walking on the beach while you're trying to watch a whale off the coast of Cork is an experience all in itself but that is not the only thing that brings people to this great city.  You have the experience to climb the holy mound mean your bare feet as well as take in the language and the traditional culture of the remote islands.
Backpacking in Ireland could put you in a great destination because there are over 25 cities like Dublin that are legendary for their history, night life, and the student populations.
You'll be able to find nightclubs that are offering traditional food as well as the pubs and new music than use all over the cities.
You'll be able to experience some of the fine cuisine from many different restaurants just by walking down the street.  It does not matter why you decide to go to Ireland but you'll be very humble at the experience and the joy of life that you pick up talking to locals and trying to understand their culture.